Are you on the right Evisu site?
Select which region you're shipping to:
*Prices, currencies and product assortment may vary
Choose your location
Shipping Destination
*Prices, currencies and product assortment may vary

Sweat In Style
Yoga Collection echoes our brand slogan BEYOND DENIM, BEYOND BLACK, which provides diversified functional clothing besides denim. Our collection combines street fashion, functional, and sportswear into one. The use of breathable, soft and comfortable, strong elastic and supportive fabrics supports women who love active and stylish wear at once.
Shop the collection


3M SCOTCHGARD ™
Not only focusing on the chic side, but we also focus on the functional side. Making good use of the 3M SCOTCHGARD ™, it's suitable for daily activities, not only yoga. Good quality sportswear is designed to handle movement and motion, so that when you move, they will provide low to medium support.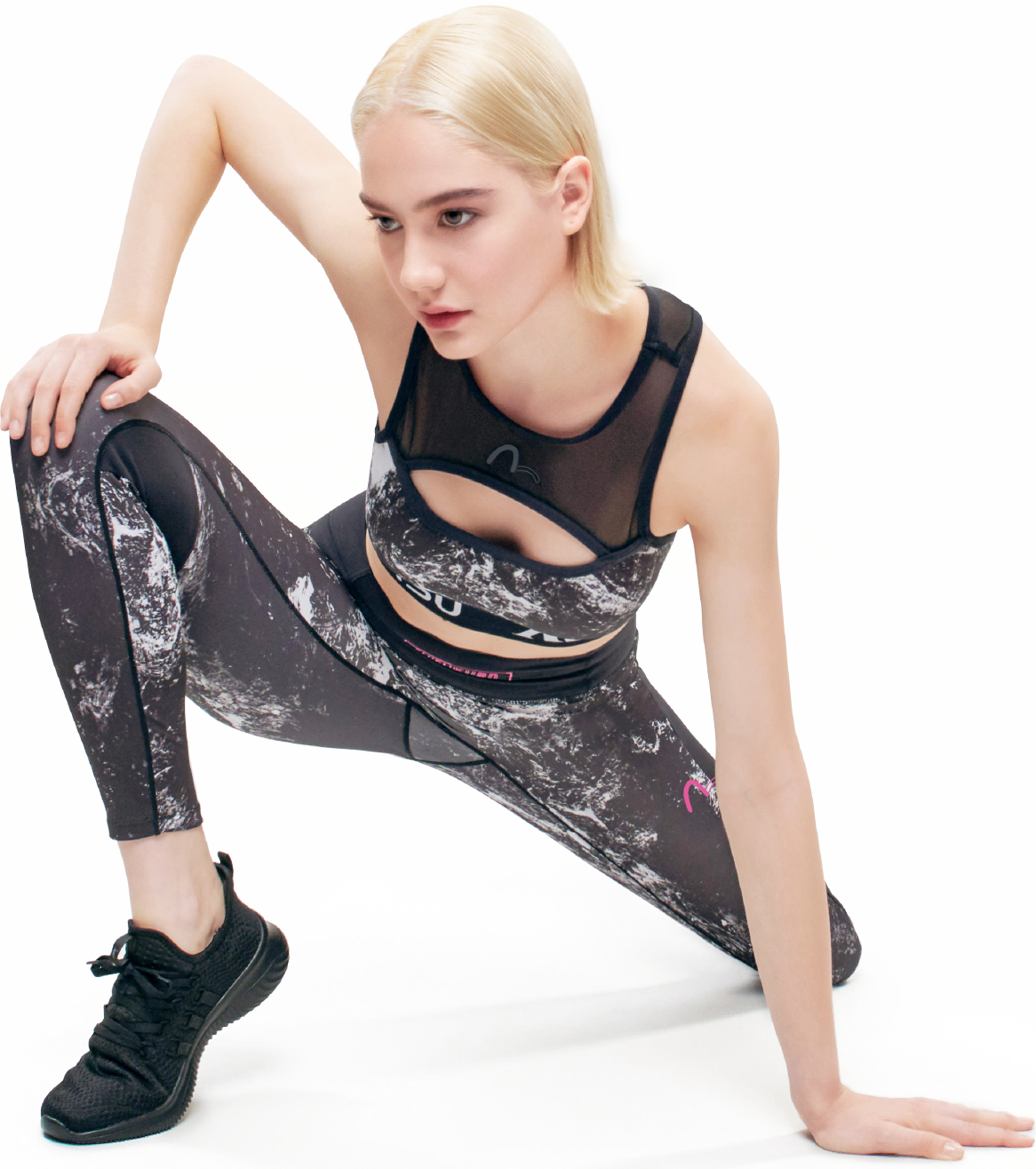 GET YOUR LOOK
A good-fitting sports bra minimizes breast movement, prevents excessive bouncing. The material of your sports bra, on the other hand, is stretchy and comfortable and can handle sweat. So, redefine comfort and style with our stylish sports bra!